click on bluezone to go back
2009
with
Cheko Mosqueira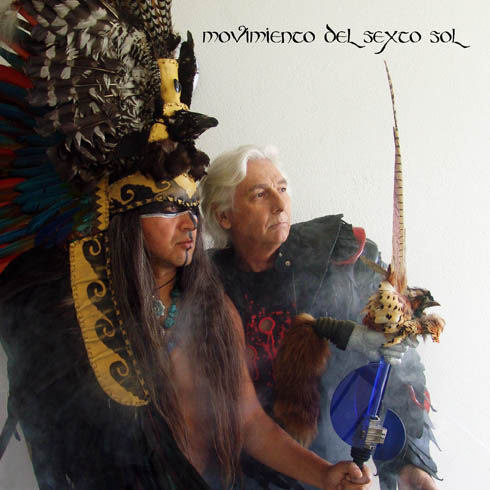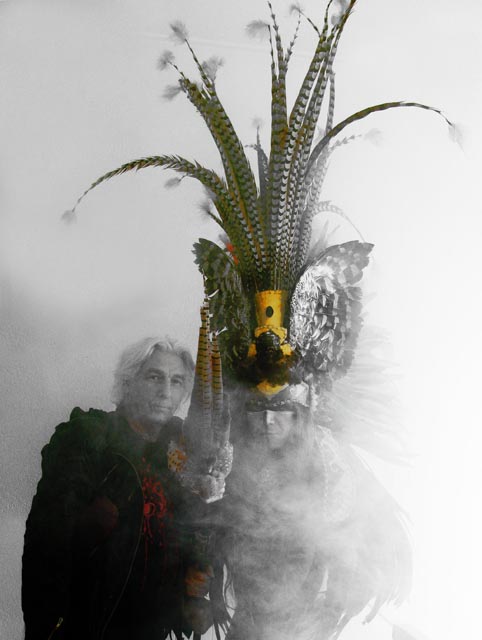 According to the Maya and Aztec calendar, the actual period of the fifth sun will come to an end on 21 December 2012. The sixth sun will take its place. The sixth sun is a good sun. A sun of balance.The inner space where progress joins remembrance, where everything is
balanced and united: good and bad, hands and machines, tradition and modernity. With their new music, Dutchman Piet Jan Blauw (electronic avantgarde instrumentation) and Mexican of Aztec origin Cheko Mosqueira (traditional indigenous instruments) unite musically in a movement that represents this new culture of the near future:
the movement of the sixth sun.
to the studio


Según el calendario maya y azteca, la temporada actual del quinto sol llega a su fin el día 21 de diciembre del 2012. El sexto sol vendrá en su lugar. El sexto sol es un buen sol. El sol del equilibrio. El espacio interior donde se procesa sin olvidar, donde todo está balanceado y unido: lo malo con lo bueno, las manos con las
máquinas y lo tradicional con lo moderno. Con su nueva música, el holandés Piet Jan Blauw (instrumentación vanguardista-electrónica) y el mexicano de orígen azteca Cheko Mosqueira (instrumentos tradicionales indígenas) se unen en un movimiento musical que representa esta nueva cultura del futuro próximo: el movimiento del
sexto sol.